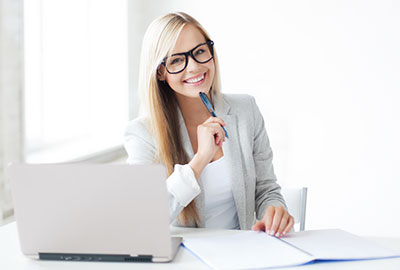 Hungry to learn?
Visit our learning centre for business. Find out more about forming and running a company.
Read more >
Discover more about our professional company formation services
Limited Company Structure (Private Limited by shares)
When a company is incorporated at Companies House it can either be formed under the jurisdiction of England & Wales or Scotland, depending on where the company will be trading. The clear majority of companies registered in both England & Wales and Scotland are companies limited by shares. The limited company structure is very popular as it allows profits to be distributed amongst the shareholders whilst at the same time protecting them through the limited liability aspect. The limited liability company protects the shareholders from any financial debts the company may have accumulated, as a shareholder they would only be responsible for repaying an amount which is equal to that of the value of the shares they hold. Any shareholder personal possessions are protected under the private limited company structure.
Why register your new company with us??
Your Company Formations are one of the leading company formation agents in the UK. Our formation team has over 80 years combined industry experience. Our company formation team have helped and continue to support many thousands of clients from across the globe. Our expert team specialise in online Limited company formation, and we provide a wide range of formation services including a variety of different company types which include, limited companies (companies limited by shares), companies limited by guarantee and Limited Liability partnerships.
Your Company Formations are a registered company formation agent
Your Company Formations are a registered agent and are authorised by Companies House as an official company formation agent. Our main aim is to provide a seamless company formation process that is quick and simple to use. In most circumstances the company registration submission takes just over 5 minutes thanks to our easy to use online company formation submission service.We believe our online system is one of the most effective and simplest ways to incorporate a new company inside the UK. Our team also ensure that our prices stay competitive and we are pleased to be one of the most affordable ways to start a company within the UK.
An experienced Company Formation team at your fingertips
Our experienced team also provides professional customer support to all clients before, during and after the registration of your company. If you need assistance at any point, our team are able to offer you the support you need via the telephone or email as and when required. We also provide after sales account assistance, so any questions you may have after the company has been incorporated.
Service addresses for your new Limited company
Your Company Formations also provide a wide range of address services that will perfectly compliment your new company. Services such as registered office address, directors service address and a business trading address can all help benefit a newly formed company. We strongly advise you to speak to our company service team if you are uncertain on what the best option is for your business and new company.