Central London Mail Forwarding Service
Our Business Mail Forwarding Address service is an ideal way of gaining a prestigious business address without the expensive overheads. Our mail forwarding address allows you to receive your company's correspondence at our central London location. This presence shows your clients that you are based in the heart of the capital.
There are a number of benefits that come with having a business mail forwarding address in central London. Not only will it enhance your company's image and give it a London presence, but it will also keep your personal residential address private. Many start-ups begin using their home address as their main business contact. This usage can lead to problems once your company becomes established; unsolicited parties may contact you, or customers may find the residential address to be unprofessional.  
Our business trading address service comes with mail forwarding, which means you can receive your company mail to any location globally. This service does not include a registered office address or a directors' service address. These will have to be purchased separately.
London Business Mail Forwarding Address
Buy Online or as part of our Packages
BUY NOW
£98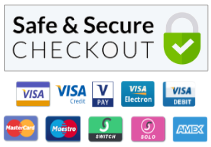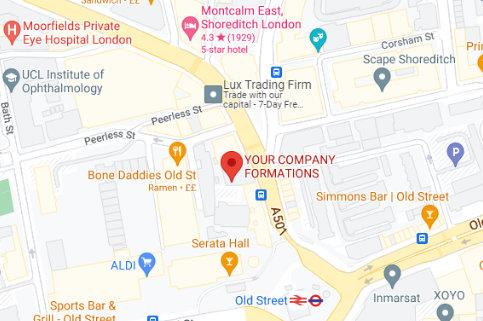 Your London Registered office address:
Your Business Name Here
Many of our clients choose to use our professional Registered Office service in order to give their company a legitimate grounding in Central London. The prestigious location looks professional on company documents and gives prospective clients some reassurances. This address will also prevent the director's home address details from showing on the public record. All statutory post from Companies House and HMRC is is scanned direct to you free of charge.
London Mail Forwarding Address. – What's Included?
A central London EC1 address
Business mail forwarding to any location globally
Unbranded modern meeting rooms available at the address
Important Information:
Please note: The forwarding of general business mail is charged at Royal Mail postal rates plus 15% handling fee.
You can use our Your Company Formations prestigious address in central London as a mail forwarding address that allows you to receive business correspondence at our London offices. We will then forward your mail to an address of your choice.
Our clients see our professional mail forwarding service as a valuable tool which enables them to improve the image of their company. Potential customers and clients of your business will be given greater consumer confidence in your services and brand.
Another key factor as to why our clients prefer our London mail forwarding service is that it directly stops unwanted callers turning up at their residential or main office addresses. By using our City Road address as your primary contact address, your clients and business peers are prevented from turning up, cold calling, or junk mailing your personal address, which is kept private and confidential.
Our mail forwarding service is often referred to as a virtual office address; the terms are used interchangeably. Our address service is effective and handled by a reliable team, ensuring your mail is forwarded quickly and efficiently to your preferred location.
Please note that our mail forwarding service is not for use as a registered office address. If you require a registered office address, you will need to purchase this through our website. Furthermore, our London mail forwarding address is for normal business post which is addressed to your company. Any mail that is forwarded on is charged at Royal Mail rates, plus a 15% handling fee.
‍
London Business Mail Forwarding Address
Buy Online or as part of our Packages
BUY NOW
£98