Company Registered Office Address in London EC1
What is a registered office address?
A registered office is a legal requirement for all companies registered at Companies House. It is the official address of the incorporated company and is publicly available for anyone to view. The address can be different to that of your usual trading address. Companies House, HMRC, and other government bodies will use your registered office address to deliver statutory letters and legal notices. All companies are legally required to display the registered office address on business correspondence such as letters and the business website.
The Benefits of Our Service
By choosing our registered office address service, you can give your business a sought-after London address while at the same time protecting your identity. Furthermore, the service includes free digital mail scanning delivering the letter immediately to your inbox electronically. The address is located in the heart of Central London and is a prime location to help boost your businesses profile. By including the address on your company correspondence, you can increase confidence in your brand with clients and suppliers. Our service also is private and confidential, helping you keep your details secure at an affordable price.
Registered Office Address Service London
Buy Online or as part of our Packages
BUY NOW
£29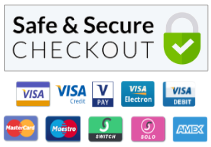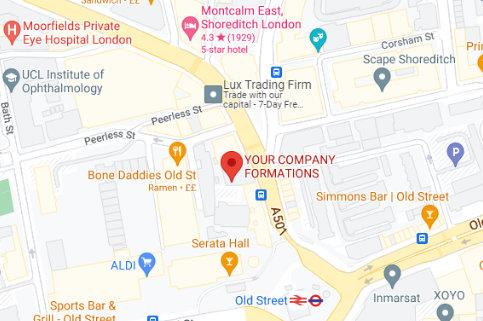 Your London Registered office address:
Your Business Name Here
Many of our clients choose to use our professional Registered Office service in order to give their company a legitimate grounding in Central London. The prestigious location looks professional on company documents and gives prospective clients some reassurances. This address will also prevent the director's home address details from showing on the public record. All statutory post from Companies House and HMRC is is scanned direct to you free of charge.
London Registered Office Address. – What's Included?
A central London EC1 address
All mail scanned free of charge
Important Information:
1. The cost of the Registered Office Address is £29.00 per year. This fee allows one Business to use this address. If more than one Business requires this service, you will be required to purchase the service for each additional Business that wishes to use it.
2. This service is for use with only one company and cannot be used on multiple companies. So, if you do require a Registered Office Address for multiple companies, then this should be purchased for each separate company that the address will be used with.
About our registered office address services
Your Company Formation provides our clients with an esteemed address service which can complement your newly incorporated company. All of our address services can be purchased with a new company or as a standalone product.
Our Address services are based in Central London and can help to create a professional corporate image. The services include a Registered Office Address which allows your company to be registered at our central London address. This information will appear on public record at Companies House. Similarly, we provide a Directors Service Address which enables you to keep your own address off the public record. We also offer a professional mail forwarding service which allows the use of our prime London address as your own trading Address.
How is my post handled with the registered office service?
When you choose our registered office address service, statutory mail is scanned electronically to you. This affordable service makes this package a popular choice amongst many businesses and start-ups.
Are normal business letters included?
No, business letters that would normally be sent to an office address are not included in this service. Letters from banks, clients, and suppliers that you would normally expect to receive at an office address are not included with this service.
If you do require the facility to receive business letters, we would strongly recommend purchasing our business address service that would allow you to receive normal business post at our London address.
Why do I need a registered office address?
It is a legal requirement for all UK companies to provide a registered office address. This location will serve as the official address for all correspondence from Companies House and HMRC. The address is publicly available and has to legally be displayed on company correspondence and websites.
The address you provide must be a real UK address, not a PO Box. Our registered office address service is ideal as it provides you with a London address that will help keep your details safe. When we receive statutory post from Companies House and HMRC in your company name, we will forward this to an address of your choice.
Who can use this service?
This service can only be used by companies that are incorporated in England & Wales or are in the process of planning to incorporate a company in this jurisdiction. Companies that have been formed either in Scotland (SC) or Northern Ireland (NI) are required to have a registered office in the same country as where they are registered.
Registered Office Address Service London
Buy Online or as part of our Packages
BUY NOW
£29