Business financing is an important topic, especially for new fledgling businesses wanting to secure financing to kick-start their business, as well as for more established businesses that need to seek funding to help with their plans for expansion and growth.
It is quite a remarkable fact that despite the current economic climate and the worries over how Brexit will impact UK businesses, the Government-backed Start Up Loans Company lent a whopping £62.8m in new small business funding during 2017.
Their funding helped new start-ups across 20 different business sectors, with London-based businesses swallowing the lion's share of that total at £11.9m, working out at £7.2m more than the whole of Scotland, receiving just £4.7m. According to their figures shown in their interactive breakdown, the South East (£7.9m), the West Midlands (£7.9m), the North West (£6.4m), and the South West (£5.2m) followed in that order.
Once you have gone through the company formation process and you have set up your limited company, your next thoughts will usually go towards funding your new business to get it off the ground.
Seeking financial help for small businesses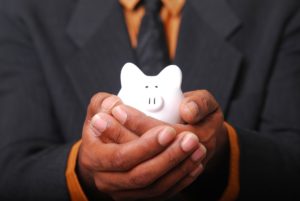 As a small business owner, your finances can be tight and it can be difficult to make ends meet, especially when having to cover any unexpected business costs or emergency repairs and replacements for essential equipment.
A business loan can offer you a financial helping hand that you need to keep the wheels turning, or help to boost your expansion plans when you have reached your working capacity under you current circumstances.
For most small business owners, the traditional route to take is to apply for a business loan. The main trouble here is actually finding one that is suitable and able to meet your needs. It can be quite a stressful process sifting through the wide variety of different financial products being offered by providers. Quite often the loan companies don't make things very clear by using difficult or confusing financial terminology, or have tricky terms and conditions hidden in the small print that most desperate business owners fail to read.
Let's take a look at the different types of financing on offer to small business and whether they would be suitable or not for your needs.
Define your financial needs
Before you even start browsing for information about business loans and financing, you should make sure you know exactly what issues you want your financial help to resolve. Take some time to consider why you need money for your business. Being vague about applying for a cash boost may result in your application being turned down, or seeing you approach the wrong lender completely. Remember that if you randomly apply for a business loan and get turned down, you may have your future borrowing prospects affected by that result!
Also, take some time to talk to your accountant to work out how long you need to seek funding for.
Short-term business loans
I
t may be that you only need a short-term business loan to cover a lean time due to cash-flow constraints while you are waiting to be paid by a client or customer. A short-term business loan can also be taken to cover emergency situations where a vital piece of machinery or equipment breaks down that is needed to successfully deliver your product or service.
Most small businesses will need to get a rapid cash injection at some point of their operation, so a short-term loan can give them the boost they need. Short-term financing is also useful for business that have a seasonal income and will experience dips and fluctuations in their cash flow. This means that the loan can easily be paid back when the business is at the peak of it's season and income is high. Loans are paid back quickly, usually within the year.
Medium-term business loans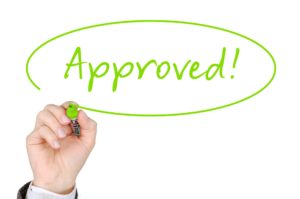 You may be in a position where you need a medium-term business loan or financing to kick-start your business to get it off the ground and up and running. Securing a medium-term loan is ideal for a new business that fully expects to start generating an income quickly. This can be very favourable in the eyes of a lender because they can expect to see a return on their investment quickly, and repayment in full in a relatively quick time-frame. Most medium-term business loans are paid back over a specific time frame, often between 2, 3 or 5 years.
Long-term business loans
Those seeking more long-term funding and repayment agreements would be those setting up a business with very rapid growth and expansion plans. Long-term funding is also often secured by already established businesses who are wanting to expand, and in some cases even double or triple their size of their enterprise over the course of two or three years or more. This is where a long-term funding plan can keep their expansion plans on course without running out of necessary funds to allow them to continue their growth.
Most long-term business loans don't go over 7 years for being required to be paid back, but in some cases it is possible to negotiate an extension of another year or two, should you have good cause to need it, but you may find that your interest rates will rise because of this.
Secured or unsecured business loan?
The decision to take an secured or unsecured business loan needs some serious though. Taking out a secured loan can mean you get a more beneficial interest rate and lower repayments, but you need to realise that a secured loans need to be secured against an asset that you own. This could be your own home, so should things go seriously wrong with your business, you may lose your home should you fail to keep up your loan repayments.
There are other benefits to having a secured loan, such as being able to borrow more money, but again this will be entirely dependent of the value of the asset you offer as security. When offering your home as security, the loan company will look at the available equity within the property before deciding how much they are prepared to lend to you.
Even when you have every confidence in your business and want to choose a secured loan for your business financing, you may still need to pay upfront charges to cover administration. It also can be quite a slow process to gain a secured loan because the loan company will want to conduct lengthy checks, such as legal checks and property valuations.
Unsecured loans
Unsecured loans are another option you can take. The most obvious benefit here is that you don't need to risk any valuable assets, such as your home, to secure your business loan. However, a loan company offering an unsecured loan will undertake a much deeper scrutiny of your business as well as your personal credit history.
Another positive point for choosing an unsecured loan is that you are likely to be able to access your money quicker. There tends to be a much faster application process for unsecured loans when compared to a secured loan. This can be great for a small business who needs money quickly.
A short-term unsecured loan can seem like the ideal choice for many small business owners in need of a quick cash injection. It would also mean you can pay it back quickly, so you will not be bogged down with lengthy monthly payments that will come off your bottom line.
Fixed or variable rate loans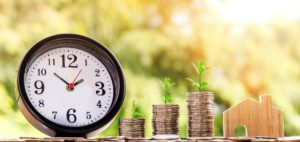 When you fist look at your options, taking a variable rate deal may seem the best choice at first because it might be cheaper to start with. However, should interest rates rise further down the line, you will have little option but to pay more. Even if you try to move your existing loan to a better deal, you may have to pay penalty charges for breaking the agreed terms of your original loan.
A fixed rate loan can be better for budgeting reasons as you will know exactly how much you will be paying back each month to your lender. However, the downside to this is that your fixed rate may be much higher than the current interest rate. Even if interest rates increase at some point down the line, you may still find that your fixed rate loan is still more expensive than a variable rate loan.
The only other benefit of a fixed rate loan, other than knowing what you will be paying each month, is that if you can get a good deal where your interest rate is only a little above the current variable rate, any increases in the interest rate in future could see you paying less than someone on a variable rate loan because the interest rate has risen above what you are already paying.
Banks or other business finance lenders?
So, a
nother consideration is whether you approach a traditional high-street bank for a business loan, or you choose to go with an alternative business loan provider. Banks are most people's first choice and they do indeed continue to lend huge sums of business finances each year. However, they do have a very strict criteria that you must meet, so you will need to have a good credit score and a sound and very well put together business plan.
Bank business funding for small businesses has seen a tiny drop from £166billion in 2016 to £165billion in last year, but this is thought to be because of a huge rise in funding coming from alternative sources.
For a savvy small business owner, it can pay to look at alternative finance lenders because they are currently trying their hardest to tempt business customers away from the major banks. They are tempting many thousands of small business loan seekers over to their side by offering some very tempting sweeteners. You will often find a much lower rate of interest with alternative lenders as well as a less strict application criteria to meet.
Alternative sources of business funding can include crowdfunding, peer-to-peer or angel finance, Credit Unions and specialist business loan providers.
Asset financing for small operations
Asset financing is a very useful way to get a short-term loan for purchasing essential machinery and equipment necessary for your work. This is quite a common form of financing for agricultural businesses who need new farming machinery or processing equipment for example. It is also a favourite form of financing for catering companies needing industrial sized ovens and catering equipment.
Asset financing can help new start-ups because it means they don't have the upfront costs of purchasing brand-new essential equipment outright to get themselves going and generating an income.
Many asset funders are happy to allow you to take full ownership of these assets at the end of your payment term, but some providers are not. If you need expensive or specialised machinery or equipment for your business, you should make sure you read and understand all of the terms and conditions of the asset funding offer before you sign up.
Conclusion
Remember that no matter what form of business loan or financing you take out, failure to meet your agreed repayments and defaulting on your loan can cause you some serious issues. Try not to overreach and borrow beyond your capability to pay back the loan. You may be putting more than your business at stake.
Further reading: