The Ultimate Guide To Starting Your Own House Sitting Business
You may be thinking about setting up your own house sitting business and wondering if it is going to be a viable business and one that is right for you to run. There may be more day-to-day activities and official requirements involved in this than you think, so lets take a closer look at setting yourself up with a house sitting business and why it could be a great idea.
What is house sitting?
Just like when you worked as a teen offering a baby-sitting service to family and friends, you can offer your services to take care of people's houses while the owners are away from home.
House sitting usually involves taking care of customers homes while they are away for extended periods on business, have decided to travel for a year, or for a short time while they are away from home on holiday.
You may be able to offer house sitting to people who have more than one property and that have a vacant house sitting empty for long period of time. This could be while the house is on the market awaiting to be sold, or a property that has been sold, but it could be a few weeks or months before the new owners can move in.
The benefits of using a house sitting service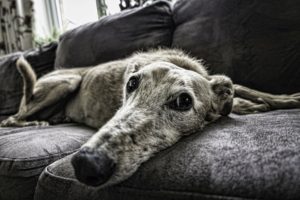 Home owners can benefit greatly from hiring a house sitter. For example, if they plan to be away from home for a lengthy period, but they need someone to take care of their property and other things such as pets or plants that cannot travel with them.
There is always a worry about leaving your property unattended for a period of time. Having a house sitter come in and take care of your home can be very reassuring while you are away. A house sitter can help to keep the place looking occupied to ward off burglars or vandals.
Should a home owner have pets such as fish, birds, rabbits, guinea pigs, etc. or cats and dogs that they don't want to put into kennels, then a house sitter can help take care of them.
Is this business right for me?
Looking after a customers house is quite a responsibility. Not only will you be responsible for keeping their property safe and secure, but you will need to be able to deal with any emergencies that may occur while the owner is away. This could involve dealing with burst pipes, floods, fires, break-ins and criminal damage.
If you can keep a cool and organised head in a crisis, and know who to call in an emergency, then you should be fine to run a house sitting business.
You should also be pet-friendly and be able to take care of a wide variety of different pets from tanks of lizards or creepy crawlies to four legged furry friends.
You will also need to have very good organisational skills, especially if you are juggling with more than one client at a time.
House sitting does take up a lot of your time, so you should be prepared to treat this as your full-time job. House sitting as a sideline to a regular job will mean that you will be spending a lot of hours out at work rather than taking care of a house. This may not be an ideal sideline if you work long hours in another job or spend a lot of time commuting to and from another job.
What is an average house sitting day like?
This will very much depend on your customer and what they require of you. It may be simply taking care of an empty flat or apartment and watering a few plants. It could mean looking after a house with pets and keeping the gardens tidy.
Your duties could include any of the following requirements:
Feeding, cleaning out cages,walking pets
General housework and cleaning
Maintaining gardens and hedges
Taking in the post, newspapers and junk mail
Watering house plants
Who should I market my services to?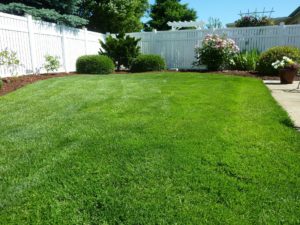 Depending on how much time you have on your hands and any other responsibilities you have, you should be targeting customers that need your services when you are available. There may be customers who simply need you to visit for an hour or so per day to take in the mail and check around the property. They may want you to keep the garden tidy and to ensure that their property isn't standing empty for too long, making it a target for burglars.
You could take on a few clients who travel regularly for work and are away for a short time each week. You could be there to simply drop in for an hour per day before moving on to your next customer who requires the same service.
If you prefer a longer, live-in set up, then look for customers who may split their time between two properties where they could take a whole summer in one property and spend the winter in another. You could spend your whole summer living in their home and even take on a couple of short drop-in local clients at the same time to top up your profits.
You can attract new clients by creating your own website to advertise your services. You can easily design and print off a few leaflets and business cards that you can post through letterboxes of properties that might need your services. You can easily design business cards and flyers by using Canva for free, or for a small fee for premium designs.
Don't just target wealthy housing estates with your business flyers. Think about getting a few customers in a small area, such as a block of apartments in a city where you know a lot of business people live. They may need to travel for work on a regular basis, so picking up two or three clients in the same block is always a possibility, and the travel time between clients would be practically zero.
What would I charge for my house sitting services?
What you charge for your services will very much depend on your clients and how much of your time they will require. You should take a close look at other house sitters services to get a feel for the average price they charge and the different types of services they offer. You may find that extra charges apply when you have more responsibilities, such as taking care of pets.
You will obviously need to charge more where the owner may have a couple of dogs to feed and walk, compared to another client with only one rubber plant to water.
Most house sitters will charge a flat fee for the day for basic house sitting, or an hourly rate for those who may only want you to be present for a few hours throughout the week. You should take into consideration their location and calculate your travel expenses. You may need to add a bit extra to cover fuel costs where the customer lives in a remote location, or needs you to call in multiple times during the week for short spells.
What are the costs of starting up a house sitting business?
Setting up a house sitting business is quite cost-effective because you don't need a huge amount of money to lay out for things like an office, expensive equipment or hiring staff. You may want to prepare yourself by taking some training courses in how to handle animals, especially dogs. It could be a good marketing point for attracting new customers who have pets that need care.
You will need to have insurance to cover yourself should anything go wrong. Being a house sitter means that you are holding a responsible position. You are being entrusted to keep other people's homes safe and secure while they are away.
Most house sitters are recommended to have public liability insurance that will cover you for any accidental damage that may occur to anything that belongs to your customer. While you are doing some dusting, you don't want to be liable for replacing an expensive antique vase should you accidentally knock it from a shelf.
You may want to think about having employers liability insurance if you plan to employ staff with your house sitting business.
You will need to register yourself as self-employed with HMRC so that you can pay your taxes and claim back any expenses from running your business. Officially registering your business with Companies House and HMRC as a Limited Company is a good idea too. By forming your own company you will be safely separating your business income from your own personal finances. You can protect yourself and prevent your personal assets from being used to pay back any losses or debts obtained in your business name should your business fail at some point in the future.
Forming your own company can be quick and easy when you use a company formations expert such as Your Company Formations. We can do all of the hard work for you, which means you are free to put you time and effort into attracting new customers and building up your house sitting business.
Going the extra mile
When you start to pick up a few regular clients, you can keep the momentum going and earn yourself a wonderful reputation by going the extra mile for your clients.
As well as providing an exemplary service to your clients, do little extra services here and there that you know they will appreciate. Making sure the fridge is stocked with fresh milk, a carton of eggs and a pack of bacon will mean a lot when they return home hungry and tired.
Giving their beloved pooch a wash and brush up with a pet groomer, or having all the windows cleaned will certainly earn you some extra brownie points. Your customers will be very happy and will continue to use your services when then come home to find their home is better than when they left. They would not hesitate to recommend you to their friends and work colleagues who may be looking for a house sitting service too.
Further reading:
Do I Need an Accountant for my Business Taxes?