As we approach the end of the year, many of us will use it as a time for reflection and review. With festive lights and Christmas cheer surrounding us, many of us take ourselves back to years gone by, remembering where we were, what we were hoping for and how we celebrated with the important people in our lives.
For entrepreneurs, the Christmas period also gives us a time to reflect on what we have achieved, how we have developed and what we want to achieve in the year to come. Here at Your Company Formations, we have found that when you are working alone, or at the most senior level of a business, reflecting, rewarding and recognising your own development can be hard so we've created some tips to help you do just that.
1. How have you developed?
When we think about entrepreneurs or business owners, lots of people think their ability to lead, to have a solution to every problem and outcome in every meeting comes naturally to them. People often think that the skills and qualities that allow someone to be entrepreneurial are inherent for some, yet having been on the journey, we know differently. Learning to lead is a huge task and spending most days panicking behind a mask of calm, being scared to death under an act of confidence, and giving direction when you aren't sure of the way is so very challenging, and it is important that you take the time to realise how far you've come. Whether its the professionalism of your emails, the ease of your decision making or your confidence with your team, take the time to realise what you've learnt, how you've grown and how you, as an entrepreneurial individual have improved yourself in 2015.
2. What seeds
did you sew?
Business is often fast paced and our 'to do' lists can seem never ending, yet the seeds you sew for growth, for change, and for improvement can seem to take forever to come to fruition. As you enter into the New Year, it is important that you review not just your business results, your client numbers, your turnover and profit, but also the foundation you've laid, the opportunities you spotted and the relationships you've developed to make 2016 possible.
3. How have you helped others?
At Your Company Formations, we think that giving back is a huge part of entrepreneurship, whether it's developing your team, encouraging growth in your local community, or supporting a not for profit organisation. An increasing number of businesses have a social purpose at their core and the majority of commercial organisations now operate remarkable Corporate Social Responsibility programmes that make much of the work of UK charities possible. Whether it was being a good listener for a member of your team, helping someone realise their full potential, or having a team day in aid of charity, don't forget to recognise how you have helped others this year and make sure you use the feel good to keep helping others for many more to come.
4. Where will you be next year?
When reflecting on the year gone by, I think it is also important to recognise where you are likely to be this time next year. What path have you created for yourself to walk on? What is 2016 set to look like for you? What have you learnt that you will take into the New Year, and where will you be when Christmas of 2016 rolls around. Of course, it is essential to set targets, to aim for growth and improvement but when reflecting, make sure you think about the work you've already done that will affect your future. Remember the things that can't be taken away, that have permanently changed you and both your home and working lives for the next year and many after.
5. What have you made possible?
When we think about the motives of an entrepreneur, it can be difficult not to conjure up a egotistical, money obsessed nightmare on a mission to make millions and be known for success at any cost. Yet, the reality is incredibly different and most entrepreneurs we meet here simply want to make things possible. Whether it's making people healthier by providing motivation and training, connecting couples that may not have otherwise met or reducing the cost of otherwise unaffordable items so that more people live the lives they deserve. So, when you are reflecting this year, this about what you have made possible. Think about who will be thinking of you this Christmas, thinking their year has been a good one because of you, the service you offer or the products you provide.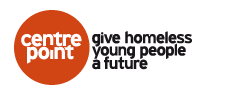 Here at Your Company Formations, we think Christmas is an important time to give, to make things possible for people that are less fortunate than us, and so we are proud to have supported just some of the 15,000 young people who are homeless this Christmas. At Centrepoint, anyone can sew a seed for a young person in need so that next year their Christmas can be different because of you – whether it's paying for their Christmas meal, counselling or further education, it is important when reflecting to realise that some people's lives won;t change without the kindness and compassion of people like you.
We know, from our own reflections, that making change, helping other and creating opportunity for people in need is the very best reward at any time of year, but especially at Christmas. So whether it is Centrepoint or a charity important to you, be the reason someone can look back on 2016 and say it was a really great year – we think it will be the very best way to start the year for you.